Process-safe reductions in difficult room conditions
---
We produce precision lowering tools for lowering aluminium, titanium, steel and composite materials. In doing so, we meet the requirements of relevant aviation standards.
For work in difficult room conditions, we have developed the compact stop lowers of the 40x and 45x series, which cover different diameter / angle combinations and produce defined reductions.
Due to the fixed depth of the vertical (without variable adjustment possibility), deviations in production are excluded by operator intervention and thus the process reliability is optimized.
Our engineering is also available for the design of individual product variants and here not listed special designs – please describe your special task / requirement to us.
Compact stopper No. 401 – 404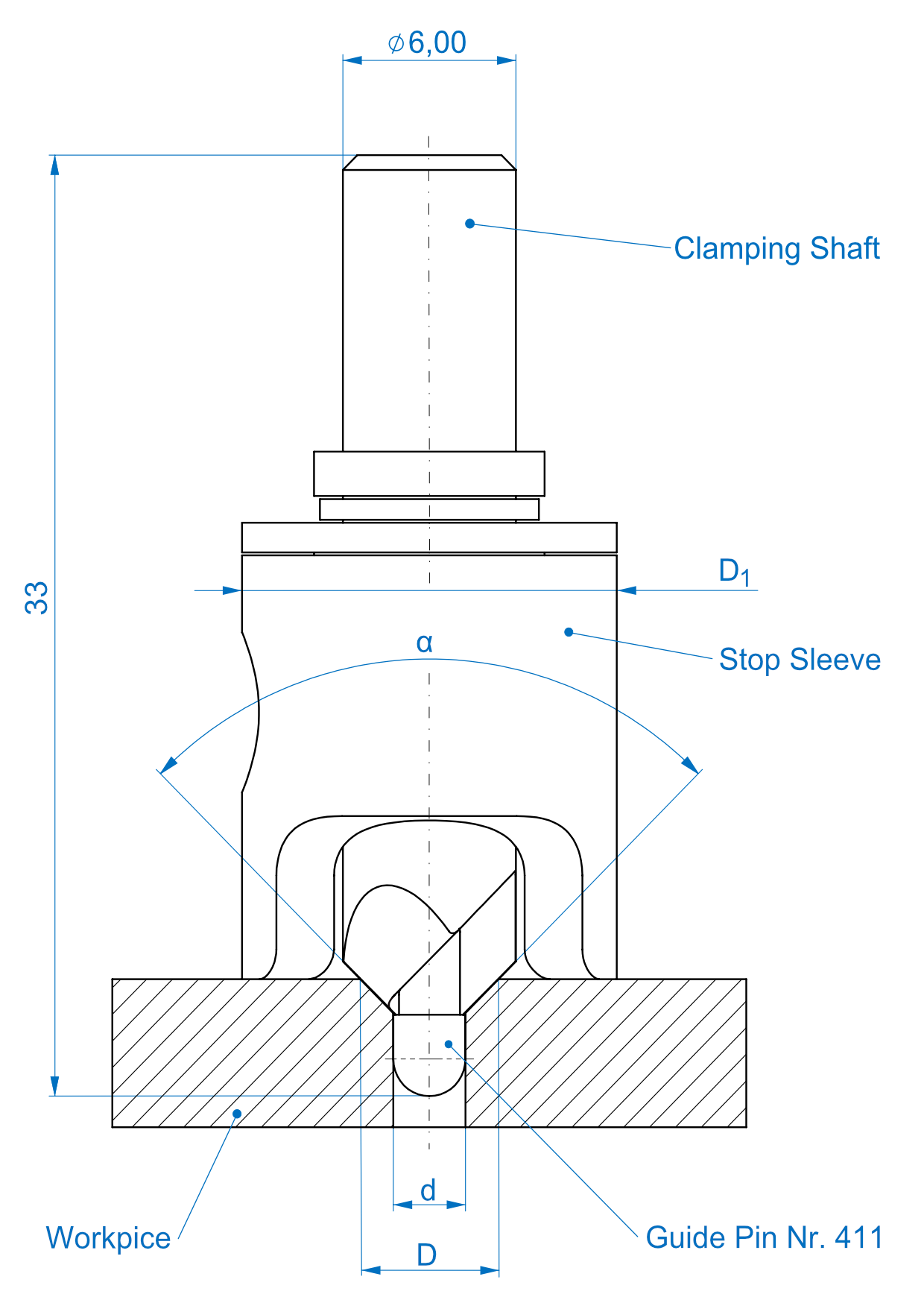 Due to their small dimensions, these extremely compact stoppers are ideal for lowering in hard-to-reach places. The lowerings always have a defined depth due to the precisely matched stop sleeve.
The stop sleeve is ball-bearing and the guide pin can be changed.
For the material of the two cutting edges, you can choose between HSS-E or solid-carbide.
This stopper is equipped with the guide pin No. 411 made of tool steel. When purchasing the stop sinker, a suitable guide pin is mounted.
Ordering aid stopper:
An example of a stop sinker with d = 4 mm; D = 7.2 mm; b = 100° is the following designation: Stop sinker No. 402-d4
Ordering aid for replacement guide pin:
The following designation can be used as an example for a guide pin No. 411 with d = 4 mm: Guide pin No. 411-d4
Choose the right stop sinker for your use case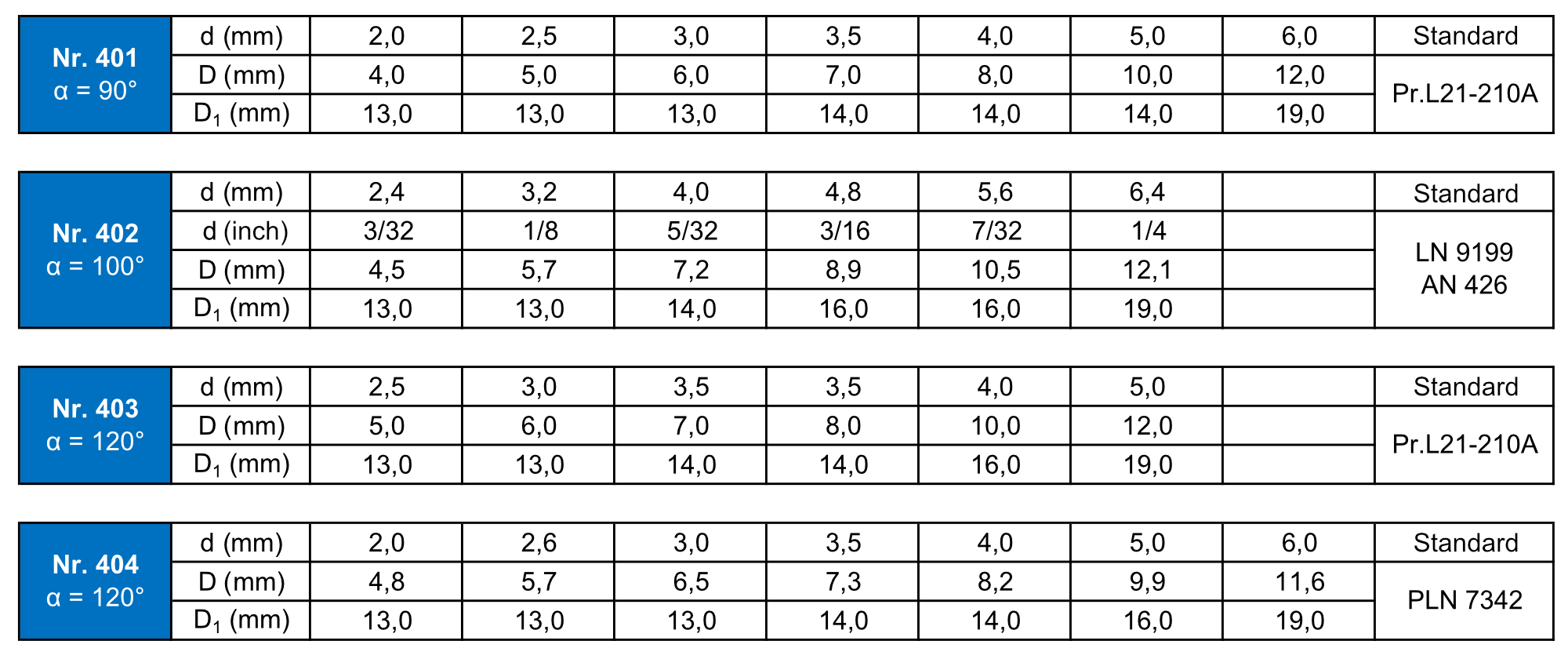 Other diameter and angle combinations are also available on request. Please specify the desired values for D, d and the angle.
Compact stopper No. 451 – 454